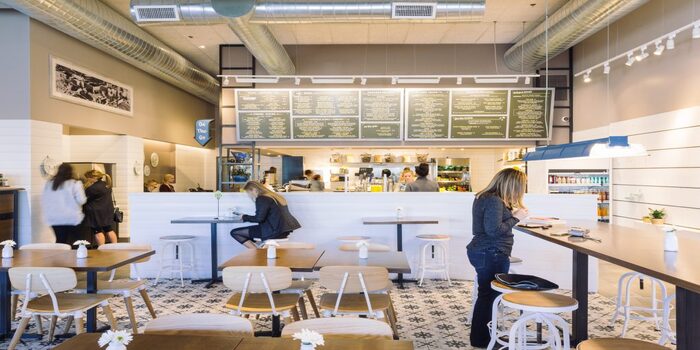 How to Choose a Sofa for Your Restaurant?
Choosing small details of a business is crucial since every detail adds a different value to the ambiance. Any detail, whether a small decorative piece or a big one, such as a sofa, can either improve or damage the overall look of the business. For this reason, it is critical to know how to choose a sofa for your restaurant, as there are various details to pay attention to before looking for a sofa for your business.
Consider the Look and Feel of the Overall Brand
Among the essential details of choosing a sofa for a restaurant is to determine and consider the complete look of the restaurant. Is there going to be a specific colour combination, or will there be various colours to be combined? By specifying the overall look and feel of the brand, it will be easier to designate the options and needs of the required type of sofa for the restaurant. After identifying and limiting the alternatives, choosing the ideal sofa that perfectly fits the brand image will be much easier.
Customer's Comfort Comes First
The second crucial detail in choosing a sofa for a restaurant is to consider the customers' comfort. Customers may only be sitting on the sofa for a short time; however, the brief thirty minutes they spend on the sofa should not turn into a torment for the customers. The comfort of sofas will also be specified in accordance with the type of restaurant.
For instance, in a quick-service restaurant where a single person will not occupy the seats for more than thirty minutes, it will be all right to choose the affordable sofa, as long as they are somewhat comfy, for the customers as they would not intend to sit for too long.
However, at restaurants that can be categorized as fine-dining, sofas should be especially comfortable given that most of the customers of fine-dining restaurants would stay longer than an hour and thus require a more satisfactory sedentary experience.
Durability is Crucial
Durability is also decisive when choosing every restaurant furniture; however, it is an especially critical question when choosing a sofa for your restaurant. A durable sofa will not only last longer and decrease the costs in the long term but also look good as durability is not only limited to not easily breaking apart.
Many other elements contribute to a sofa's durability, including the sofa's materials, such as the fabric or wood it is made of. A durable sofa will last longer and can be more useful for a restaurant that aims for a long-term investment.
Must be Cost-Efficient
Another essential detail of choosing a sofa for your restaurant is determining its cost-efficiency. Every business assesses the financial costs of the materials they have purchased for their workplace, which means that there has to be some pre-determined budget specifically allocated for that particular expense.
Before choosing a sofa for the restaurant, it is crucial to determine the budget for the sofa primarily and to make sure that the funding is sufficient. Having a cost-efficient sofa means that your sofa is durable as well as financially affordable. By preferring a cost-efficient sofa, you may also use the remaining budget for some other needed areas of your business.
Determine the Options
Determining the options you have is another central detail of how to choose a sofa for a restaurant. Since some businesses prefer pre-made sofas, it will be useful to look for pre-made options. However, if the business prefers to have unique sofas, pre-made ones may not be appealing. In some cases, the pre-made options may not fit the overall look of the brand or aesthetic of the restaurant. In that case, limiting the options to custom-made sofas will be reasonable.
How Long Would You Like to Have One?
Are you the type of business owner who likes to change the overall style of the restaurant for specific thematic events, or would you like to have one concept for as long as it can go? The answer to this question relates to another vital detail of how to choose a sofa for your restaurant, as this will determine what decorative style you would like to pass on in a restaurant as well as its service type.
A restaurant that prefers to have one specific colour scheme for a long time will prefer a sofa with that specific colour combination and will intend to keep it for some time.
Pay Attention to Its Material
The material of the sofa is another fundamental detail to pay attention to while thinking about how to choose a sofa for a restaurant. The material will not only affect the comfortableness and durability but also the sofa's budgetary cost and decorative aspect.
If a restaurant prefers a rather chic look, they might prefer choosing a leather sofa rather than a sofa that is made of simple fabric. Depending on the material, the sofa's durability will also differ, meaning that a sofa made of hardwood will be stronger than any other sofa.
Know Your Manufacturer
Understanding the details of manufacturing sofas and where to pay attention while determining the manufacturer when it comes to how to choose a sofa for your restaurant is crucial for the durability of the sofa and making the best of the money that business owners have spent on the sofa. Acknowledging the background of the manufacturer and their reference works will be useful in terms of knowing what to expect when it comes to quality or the product's longevity.
Buser Projects for Choosing a Sofa for Your Restaurant Furniture
Buser Projects is one of the leading companies in the decoration and furniture industry and aims to help businesses decorate their space efficiently. Buser Projects operates all around the Middle East region and has worked internationally. Making a decorative choice in the restaurant with the help of Buser Projects will contribute to your brand image and help make the restaurant projects in your mind become a reality.
You can reach our previous article from https://www.buserproject.com/en/office-furniture-trends-of-2023-bd-2023