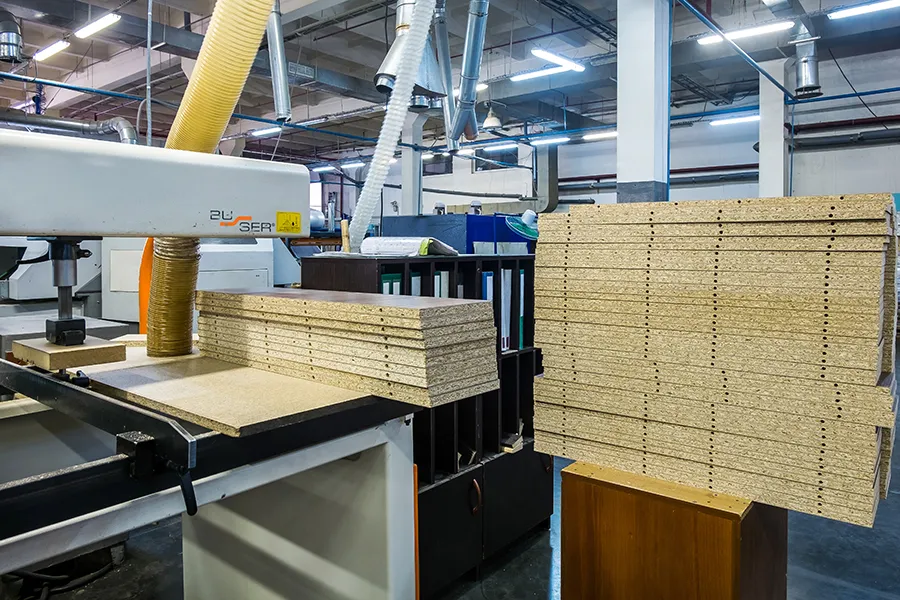 Office Furniture Manufacturer in Turkey
Buser Project is a renowned brand name operating in both London and Turkey that specializes in designing and manufacturing custom-made office furniture that suits the needs of modern workplaces. The company takes pride in offering personalized solutions that match the unique requirements of different businesses, whether it's a small office or ample corporate space.
Buser Project is an office furniture manufacturer offering a wide range of products, including desks, chairs, storage solutions, conference tables, and reception furniture. The brand utilizes high-quality materials and cutting-edge technology to ensure its products are durable, stylish, and functional.
Fill out the form for product and catalog information
Please fill in the form for detailed product photos, catalog and price information. Our customer representatives will respond quickly to you.
Buser Project's custom office furniture is designed to maximize productivity and comfort in the workplace. With a team of experienced designers and craftsmen, the brand can create bespoke furniture that reflects a company's values and brand image. Moreover, Buser Project's furniture is ergonomically designed to promote employee well-being and prevent work-related injuries.
Whether you're a startup or a well-established business, Buser Project can create custom office furniture that fits your budget. Their affordable prices make them popular among businesses looking for cost-effective office furniture solutions. With Buser Project's custom office furniture, companies can create a professional and stylish workspace that boosts productivity and enhances employee satisfaction.
High-Quality Office Furniture Manufacturer
Buser Project is a well-known name in Turkey's office furniture manufacturing industry. Their commitment to quality and attention to detail has earned them a reputation for producing some of the finest office furniture. Buser Project understands that the office environment is critical in shaping an organization's productivity. They try to ensure their products help create a conducive and comfortable workplace.
Their high-quality office furniture collection includes executive desks, ergonomic chairs, storage solutions, conference tables, and workstations, all designed to meet the specific needs of their clients. Their manufacturing process incorporates the use of the best materials available, combined with skilled craftsmanship and state-of-the-art technology, resulting in aesthetically pleasing and functional furniture.
The company's commitment to quality is evident in its products, focusing on durability and comfort. The furniture is designed to withstand the rigors of daily use, ensuring it remains in top condition for years to come. Buser Project's high-quality office furniture is a testament to its commitment to providing its clients with the best products and services.
Awards Winning Office Furniture Brand
Buser Project is proud to have received several awards for our high-quality and innovative office furniture designs. We understand the importance of creating a functional, comfortable workspace that looks great and improves productivity and employee satisfaction. Our dedication to quality and excellence has earned us recognition from industry experts and design professionals.
One of our most notable awards was the Red Dot Design Award, an internationally recognized prize for design excellence. A panel of experts selected our office furniture designs for their outstanding design quality, innovation, and functionality. Other prestigious awards, such as the Good Design Award and the German Design Award, have also recognized us.
Our team of designers and craftsmen strives to create unique and innovative office furniture solutions that cater to the needs of our clients. We use only the finest materials and cutting-edge technology to bring our designs to life. Whether you are looking for ergonomic executive chairs, versatile workstations, or stylish storage solutions, Buser Project can provide you with a range of award-winning options that are both functional and stylish.
Affordable Office Furniture Brand in Turkey
Buser Project is a leading office furniture manufacturer in Turkey, providing high-quality, custom office furniture at an affordable price. Our commitment to quality craftsmanship and attention to detail has earned us a reputation as a trusted office furniture supplier for businesses of all sizes.
We understand that every office has unique requirements, and we work closely with our clients to create customized office furniture that meets their specific needs.
At Buser Project, quality and affordability should go hand in hand. That's why we offer competitive pricing without compromising on the quality of our materials or artistry. Our efficient production process allows us to provide affordable prices on all office furniture products without sacrificing quality. Whether you need a single custom desk or a complete office furniture solution, Buser Project is your trusted partner for affordable, high-quality office furniture in Turkey.
Turn-key Projects
BuserProject collects all the needs of your projects under one roof, and we offer your projects turn-key by blending the quality of the business process.
Fast Logistics
On-time delivery for all products in our stocks.
Free Architectural Support
After completing the necessary steps, you can view the latest version of your projects prepared by our interior architects in the computer environment.
Export all over the world
Over 30 years experience in over 20 countries with more than 300 projects.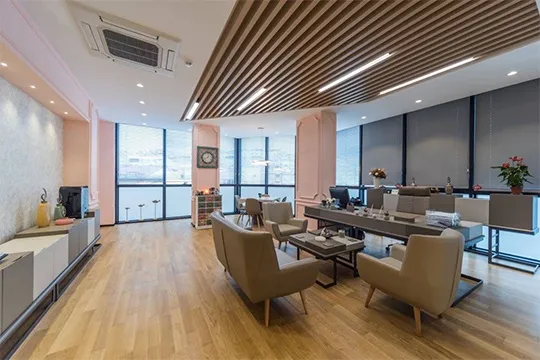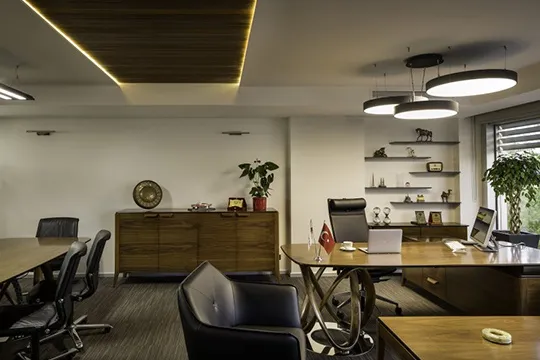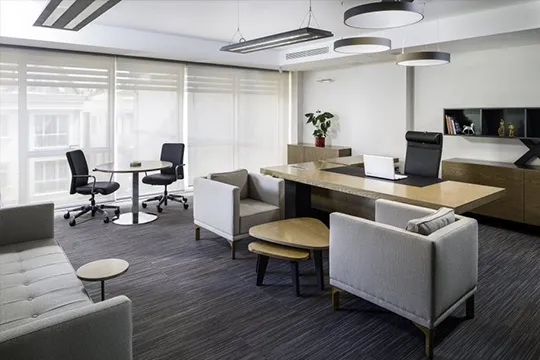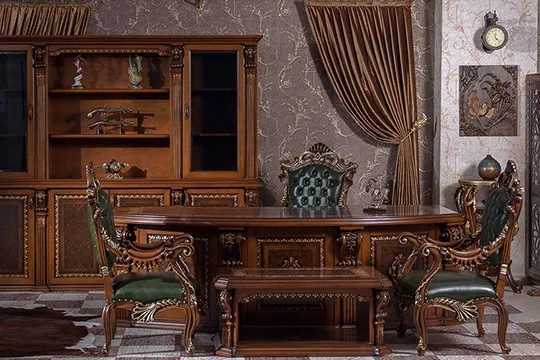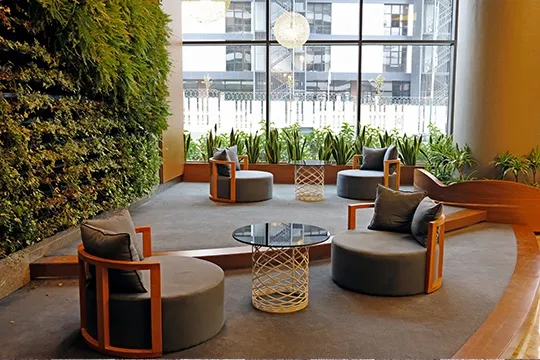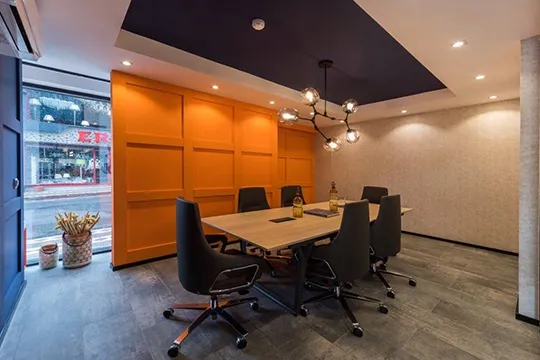 Our References
Since 1986, Buser Project has been providing our customers with the products and services they need for a better quality of life, based on customer satisfaction, with a sense of social and environmental responsibility.
Ministry of Interior, Saudi Arabia
Taj Bank - Nigeria
Palmeiras Suite Hotel 4* - Angola
KBT Plaza - Azerbaijan
AH Hotel - Ghana
Zanzibar Hospital - Tanzania
Deffence Ministry - Azerbaijan
Le Bagget Restaurant - Burkina Faso
Grand Candy Factory Office - Georgia
Accra Office - Ghana
Muwasalat Office - Qatar
Google Office - Turkey
Golis Telecom Office - Somali
Turkish Airlines Office - Austria
Ministery Office - Iraq
Capital City University - Nigeria
Dubai Ascend Access Office - UAE
Baght Kosk- Turkmenistan
Headquarters of Army - KSA
Cayan Group Office - Saudi Arabia
Economy Ministry - Zimbabwe
and more...