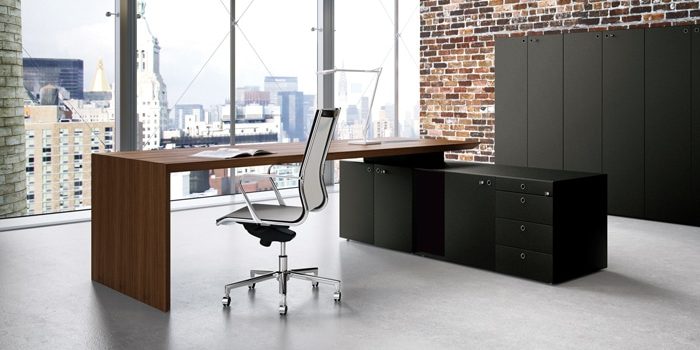 Office Furniture Trends of 2023 
Every period in the time has had its own office fashion. The study areas are designed according to the trends of the period and the new needs brought by the time. The development of technology and the digital age have undoubtedly greatly affected office environments and led to the change of office furniture forms.
Here are the office furniture trends of 2023:
Interactive Lounges
Communication and interaction is one of the most important subjects of modern times. As this is the case, both the infrastructure of the offices and the selected furniture should be chosen in accordance with this interactive world. Technologically equipped workspaces will increase productivity. Office interior design ideas established with smart office systems have become much more popular now.
Interactive workspaces will both increase your brand's reputation and contribute greatly to employees' communication with each other with their modern appearance. We still provide service for these interactive workspaces, as it has for years, with quality and above-average experience. You should check this out our presentation files on our website.
Create Functional Spaces
The most important requirement for creating functional space is the right furniture selection. Here it is necessary to focus on the question of how to choose office furniture. The main motivation when creating functional space is to apply new office furniture trends in a functional way. Offices are expected to efficiently host events such as meetings and presentations, which are necessities of business life.
Minimalist Approach Still in Trend
One of the foremost of the latest furniture trends is the minimalist approach. Office furniture with a minimalist style will both make office workers less tired during working processes and will greatly increase their focus on their work. The minimalist approach's roadmap should be based on colors and textures.
For example, metal materials and black color will make the office environment more authentic and professional. Everyone can see good examples of this in our past work.
Smart Office Systems
Technology and smart office systems are undoubtedly at the top of the 2023 trends. All the big world giant technology companies are investing in this field. Remote control of lights, smart furniture connected to the internet, and remotely controlled devices to be used in presentations can be counted as indispensable.
At the same time, chairs with adjustable height and angle, tables connected to the electrical system and light automation systems are among the first to come to mind for smart office systems.
Arts Good Helper
As it is known, decorating the walls with works of art was among the trends of both this year and last year. We have started to come across especially post-modern works of art in offices in every sector. It will both increase the motivation of the employees and strengthen your brand's reputation in a positive way with its modern appearance.
Retro Never Go Out of Style
The interest in returning to retro and the concept of vintage finds its place in 2023 trends, and we encounter it a lot in new office furniture trends. There is a great trend towards furniture that carries the energy of the 80's and 90's era.
We see the use of vintage-themed products and furniture in almost every sector. It is obvious that there are many people inspired by vintage energy not only in the kitchen, but also in the waiting rooms and meeting rooms.
Colors that Give Brand Identity
Color and theme is one of the main issues to be considered in office interior design. The use of the color that reflects the identity of the brand also in the office increases the sense of belonging for customers and employees.
Although the colors that have entered the 2023 trends are mostly neon and colors with bright energy, brands can develop office furniture designs based on their own colors. When you work with us, you can design your office with a professional touch, signed by Buser Project, according to the color scale you desire.
Multifunctional Furniture
Multi-purpose furniture, with its technological equipment, provides great contributions to the employees both in terms of ergonomics and efficiency. For example, smart office furniture such as desks where computers can be stored and chairs connected to control systems during meetings are among the trends of this year.
Back to Nature
Feeling close to nature and feeling in touch with nature is quite common among the office furniture trends of 2023. The effect of the crowds turning to nature after the pandemic still continues, and this issue inspires people in their offices' interior designs. They are looking for a way to escape from the gloom of long working hours and urbanization with the details of nature in the design.
In particular, the production of furniture that does not harm ecology has become one of the sensitivity points. People are turning to raw materials that are recyclable and will provide benefits in terms of sustainability. Awareness of well-established brands on these issues is essential. As the Buser Project family, we are here with you as well.
This Year's Color: Terracotta Color
The color that enters the 2023 office trends as a color is the color called "terracotta color". As we mentioned in the previous articles, it is a comforting color where both a return to nature and minimalism can be in the same place. It is useful to turn to materials of this color when market research is conducted on office furniture.
Moving Furniture
Office furniture with well thought mechanics and high mobility was also among the trends of this year. Thanks to the resizable tables, the tables that can be increased in size thanks to the mechanics in more crowded guest groups can be life-saving. Clients are more likely to see such product packages in brands that follow changes and trends and become trendy, as in our Buser Project's products.
Capturing the Feeling of Home
The last of this year's office furniture trends is to strengthen the feeling of home. Many major brands have attempted to redesign their workspaces and offices to make people feel at home. Projections of furniture used at home in office environments were searched and successful examples were revealed. This caused both the employees to contribute more and the happiness of the brand to increase rapidly.
As the Buser Project, we have products and perspectives suitable for all these design ideas, and have contributed to the offices in 50 countries, including Africa. Istanbul-based Buser Project is a well-established brand and we have an office in London too. We produce office furniture in accordance with the trends we mentioned.
Since offices have many technical and aesthetic requirements, it is essential to work with good and reliable brands. As can be seen on our website, we have an approach that meets all these mentioned tips.