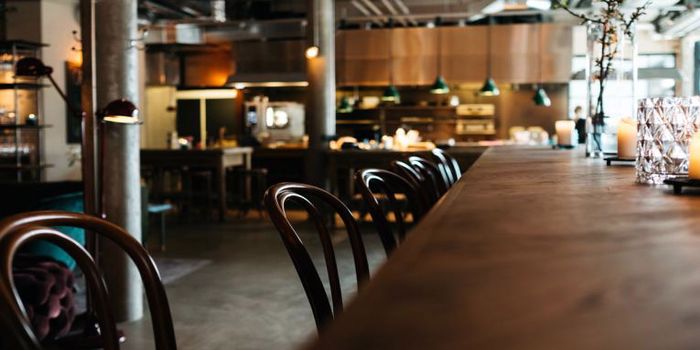 Reopening Your Restaurant: What to Consider
Having a restaurant reopen is a big move for a business owner. There are specific details to consider before reopening your restaurant to ensure you avoid meeting with a disaster. Once you consider these few essential details, the success of your restaurant reopening will be assured.
Problems You Can Face While Reopening a Restaurant?
Managing a restaurant and its reopening may create different problems. Reopening a restaurant needs careful steps to attract customers and maintain their interest. Some possible problems you may face are loss of motivation and feeling scared or anxious about the possibility of failure.
Yet, there are various ways to prevent these issues from occurring. By preparing and checking all the boxes beforehand, you won't be anxious about reopening your restaurant any longer. You need compassion, motivation, and drive for success, and the rest will come as a natural consequence of those.
Get Your Menu Ready for Reopening
One of the very first things to consider while reopening your restaurant is to get your menu prepared and ready beforehand. It would be better if you test out and make people taste the food on your menu before you put them in. If this is out of the question, check the current menus and recent updates on the menus of restaurants around yours. After doing your field research, add items your customers will like and prefer.
Improve Your Interior Design
When reopening your restaurant, pay attention to a new interior design if you want to change things up a bit. It can be helpful to check the designs of other restaurants and decide if you want to change your decoration in a different or similar direction.
You can either change the interior design or ask a company to help you. Companies like Buser Project aim to help their customers with the interior designs of their businesses. If you want professional help, Buser Project can be an option for you.
Consider the Comfort of Your Customers
Another crucial detail of reopening your restaurant is the customers and their comfort. Deciding on the restaurant furniture may seem as if it is the only part of the interior design. Still, the comfort of the furniture is more important than its nice-looking appearance.
With that in mind, consider the customers' comfort alongside the restaurant's new interior design. Make sure to include comfortable furniture in the seating area to ensure the comfort of customers.
Ensure Food Safety
Restaurants have to pay special attention to the service they bring to the table. While reopening your restaurant, it is important to make sure the kitchen area and the devices within are clean and functioning. If any device is not functioning or causing an issue, change it and ensure that the new one is adequate to meet the demands of the restaurant.
Pay Attention to Your Employees
As much as customer satisfaction is a must, the happiness and well-being of your employees are crucial for your restaurant to succeed. If a business fails to keep its employees, it will create a bad image in customers' eyes.
If they are not treated nicely, employees may reflect their hostile feelings toward the customers, making them feel on edge. Satisfying your employees with their work environment will make your business successful. Valuing staff members is always the right choice for your restaurant.
Protecting them from rude and demanding people will create a good image. It will also make the employees respect you and understand that they can rely on you, creating a bond of trust between you and them.
Plan Your Budget Beforehand
Planning the budget before reopening your restaurant is another important detail. Budgeting correctly and making sure that you have enough capital to spend or change things ahead will aid the restaurant. It is easier to change things up soon and decide between budget-friendly options with efficient budgeting.
While budgeting, you need to pay attention to what needs to be modified and how. This will help you to prevent excessive spending and eventually leave more profit on your hands and capital to be used when necessary.
Pay Attention to Customer Communication
Customers and customer communication are one of the most crucial parts of having a successful running business. Before reopening the restaurant, you must create good customer service to get feedback and complaints about the service. You always need to take action according to remarks received from customers.
By doing that, your customers will know that they are heard and valued by your business. This will encourage them to come back for your service and has a high chance of enabling your restaurant to succeed.
Make Sure the Restaurant Looks Appealing
The exterior structure of your restaurant has to look appealing, just like its interior design. To achieve this, you must ensure that the exterior design will fit with the interior. If you still need to, you need to start redesigning the exterior part according to your interior style before reopening your restaurant.
Deciding between the various design options before the reopening will help you manage the budget for other expenses. Before concluding the exterior design, you can also observe the location of the business and other restaurants around you. This will give you a general idea about the target demographic in your area and increase the chance of customer traction.
You can reach our previous article from https://www.buserproject.com/en/bar-design-ideas-bd-2026