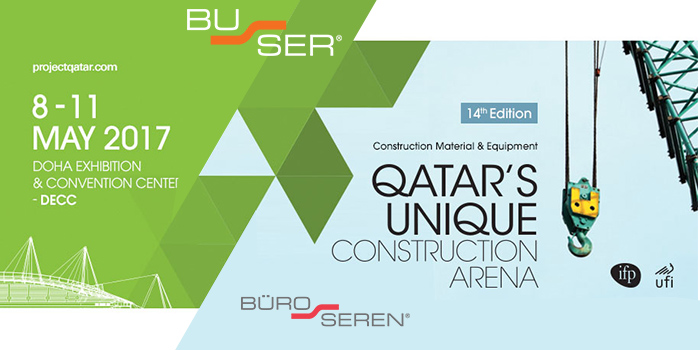 Buserproject in Qatar Fair
Project Qatar is now established as Qatar's most important exhibition for highlighting the latest products and services needed for Qatari's fast-growing construction sector and has become a destination of choice for regional and international industry professionals.
Qatar Fair and Buser Project
The show provides a unique and dynamic platform for buyers and suppliers to make contacts and drive future developments in Qatar's multi-billion construction sector. Exhibitors benefit from massive exposure to premier regional agents, dealers, buyers and distributors. BuserProject meeting with the customer in the fair.
There has been a lot of participation. Local and foreign participants showed great interest in our stand. Our expert staff has guided new furniture trends by considering technical details of products, technological developments in the sector, and institutional development approaches. Interviews with domestic and foreign businessmen for the development of the commercial business association have left very positive impressions.